Guiding Harbor 2018 Wine Tasting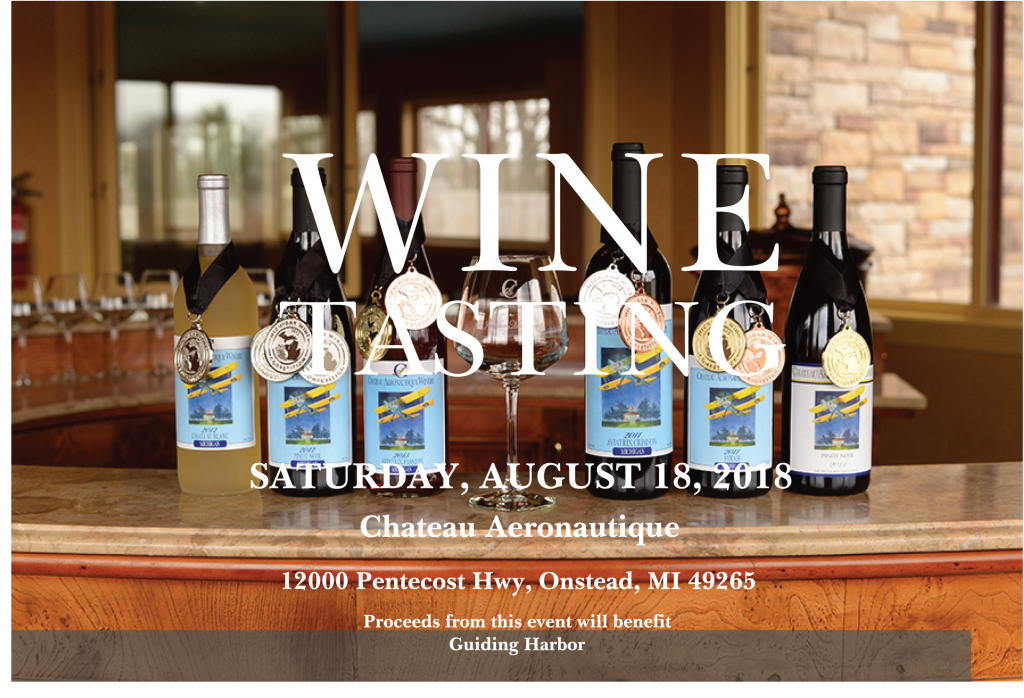 Date:
August 18, 2018
---
Time:
2:00 PM
---

Location:
Chateau Aeronautique
12000 Pentecost Hwy,
Onsted, MI 49265 United States
+ Google Map

---

Cost:
$35

South of U.S.-12 is 26 acres with a new 8,000 square foot building, 100+ parking spaces, tasting room, and production area with 16′ ceilings and acoustical steel walls. Here the theme is vintage airline, with a 1974 German glider wing for a bar top, vintage destination posters heralding legacy airlines, and eventually airliner seats for seating.
Join us for an afternoon of enjoyment and to support Guiding Harbor's foster care, supervised independent living program and Girlstown residential services.
Tickets for the event are $35 each.